Chrome Brains holds the copyrights for all the content and images that is uploaded on the company website. The content, images, clipart, and other uploaded documents presented at Company Website are belonging to the Company. Chrome Brains holds the privileges for these content, images and documents, clipart, and keeps all rights reserved.
Copying, Distributing, transmitting, illegal displaying, performing, reproducing, publishing, licensing, transferring, sell, and or alternating is strictly prohibited.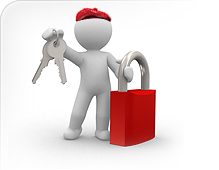 The Company keeps all rights to take legal law action if found any above mention gambling under its privacy policy violation.
Chrome Brains declare to not to disclose, sell, illegal use, and or other identifiable information i.e. Name, Credit Card, Address and Telephone Number. Chrome Brains declare the fully protection of clients identification and doesn't use clients' email addresses for "Email Marketing" database.
We execute an array of security events to maintain the security of your personal information when you place an order or enter, submit, or access your personal information.
This Policy may change from time to time, so please check back periodically. We reserve the right to modify or change the company's terms & conditions.
Chrome Brains Keeps All rights reserved. Any change can be made with or without any prior notice.